Amber
4.5%, 20 IBU
A well balanced amber ale that blends toasty caramel malt flavours with a clean crisp finish of hops. Red in colour and medium-bodied while not overly bitter, this ale is smooth and clean with a hint of citrus sure to leave you wanting more.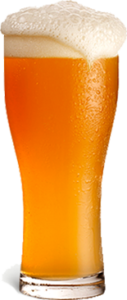 American Pale Ale
5.6%, 46 IBU
Our take on an American Pale Ale features four hop varieties (Amarillo, Cascade, Citra, and Simcoe) balanced by a crisp malt bill of pale and caramel malts. The beer is full of citrus aromas, supremely hoppy, dry, and thirst-quenching. Notes of citrus, papaya, and grapefruit flood the senses; leaving a subtle bitter finish.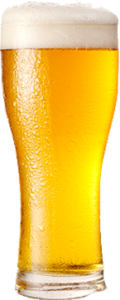 Lager
4.0%, 18 IBU
Bright and refreshing with mild malt and hop flavour.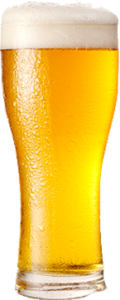 Wheat
5.5%, 18 IBU
Brewed with 50% Canadian 2-Row barley, 50% Canadian malted wheat, and just the right amount of hops for balance, our take on an American wheat ale has soft flour-like mouthfeel and incredible drinkability. It pours a beautiful hazy orange and is served with a slice of lemon, making for what we think is the perfect summer beer!

Radler
3.0%, 3 IBU
Our Grapefruit Radler is packed full of fresh grapefruit juice make it the ultimate summer refresher!

East Coast IPA
6.5%, 50 IBU
A well balanced IPA packed full of pineapple and mango hop flavours. Strong tropical aromas.

West Coast IPA
6.5%, 65 IBU
Our take on the classic West Coast IPA is packed full of grapefruit and piney flavours with floral and citrus aromas. Amber in colour with an understated malt profile makes for a well balanced IPA.

Blonde Ale
4.8%, 16 IBU
Light, slightly malty with a well-rounded subtle hop aroma. Smooth, clean and crisp this classic style will quench your thirst and leave you wanting more.

Brockville Brown
4.2%, 15 IBU
Rich chocolate and toffee flavors with a subtle roasted aroma. Light and easy drinking with a sweet finish. Our Brockville Brown is an ode to the classic English Brown Ale.
Irish Stout
4.5%, 33 IBU
Creamy with roasted flavours and a dry finish. A Canadian take on the popular Irish Stout.

Irish Red
5.0%, 20 IBU
Moderately malty and red in colour. Slightly dry with a roasted, clean finish.