Amber
4.5%, 20 IBU
A well balanced amber ale that blends toasty caramel malt flavours with a clean crisp finish of hops. Red in colour and medium-bodied while not overly bitter, this ale is smooth and clean with a hint of citrus sure to leave you wanting more.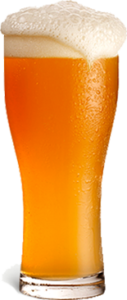 American Pale Ale
5.6%, 46 IBU
Our take on an American Pale Ale features four hop varieties (Amarillo, Cascade, Citra, and Simcoe) balanced by a crisp malt bill of pale and caramel malts. The beer is full of citrus aromas, supremely hoppy, dry, and thirst-quenching. Notes of citrus, papaya, and grapefruit flood the senses; leaving a subtle bitter finish.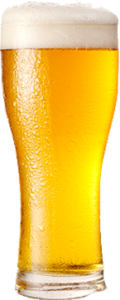 Lager
4.0%, 18 IBU
Bright and refreshing with mild malt and hop flavour.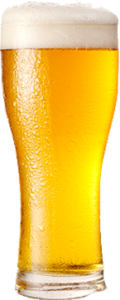 Wheat
5.5%, 18 IBU
Brewed with 50% Canadian 2-Row barley, 50% Canadian malted wheat, and just the right amount of hops for balance, our take on an American wheat ale has soft flour-like mouthfeel and incredible drinkability. It pours a beautiful hazy orange and is served with a slice of lemon, making for what we think is the perfect summer beer!