Tallships Festival
August 30, 2019

-

September 1, 2019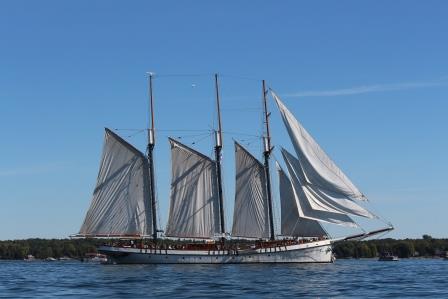 Majestic tall ships, including the Bluenose II, will arrive in the afternoon on Friday and will be available for tours for Festival Passport holders on Saturday and Sunday. Watch them sail during the Parade of Sail on Friday afternoon.
$5 general admission; $15 deck tour "passport"; specialty cruise experiences available $40-$85)
free admission for children 5 and under
Tickets can be purchased at www.tallshipsbrockville.com/tickets or the Brockville Art Centre's Box Office.
For more information on this exciting event visit: www.tallshipsbrockville.com